Events
We will not be hosting any larger groups this Summer due to several factors including a shortage of workers.We hope to be back to normal sometime this fall.

Group bookings and events during Covid-19
During the ongoing Covid-19 pandemic we are following all the guidelines and protocols from AHS to keep our guests and staff members as safe as possible. It is a new social-style of gatherings we are currently allowed to host and we ask for your cooperation and understanding in this changed environment. We have limited space and group size abilities given the additional distancing of our tables. Below are some of the guidelines and protocols that you and all of your guests are required to follow while in our restaurant. It is imperative that these are conveyed to all invited guests and they are understood and followed. Failure to follow these guidelines could result in the immediate cancellation of your event with no financial refund. Currently our smaller private room is unavailable, but we are accepting bookings for the upstairs wine lounge. We look forward to working with you in planning your event!
 Anyone with symptoms of Covid-19; with a history of international travel in the last 14 days; or with close contact with a confirmed case of Covid-19 in the past 14 days must remain at home.
 We will require a complete guest list of names and phone numbers of all attending, to support public health with contact tracing should there be a positive case confirmed.
 No more than 6 individuals will be seated at a table.
 All dining tables must be a minimum of 2m (6 ft) between dining parties.
 Mask or face coverings are required when entering, exiting and moving throughout the building. Once seated you may remove your mask.
 Hand sanitizer is available at the entrance and throughout the restaurant and all guests are encouraged to use regularly in addition to good hand washing practices.
 Assigned seating plans are required from the organizer of the event and should be distributed to all guests prior to their arrival.
 All service will occur at the table; bar service, cocktail-style receptions(stand-up) and lineups are prohibited.
 Guests are asked to be seated upon arrival and remain seated at their table other than to use the washroom.
 Due to their size, washrooms allow for only one guests at a time.
 Maximum seating capacity in the upstairs lounge is 30 at this time. (5 tables of 6 guests)
See menu links below.
(pre-COVID remarks) At Sage Bistro & Wine Lounge we offer the possibility of exclusive use of the restaurant or one of our three rooms for a wedding reception, a corporate event or special celebration.
Our dining room can accommodate seated meals for up to 50 guests. Our upstairs wine lounge can accommodate private, standing receptions for up to 100 guests and seated meals for up to 80 guests. Our intimate private wine room seats up to 20 guests comfortably and is situated just off the lounge upstairs. Other sections of a room, and large tables, are well suited for gatherings of 8 to 24. To accommodate groups of 12 and over we have carefully created menus to enhance your dining experience with the size of your group in mind. Making some of the menu decisions in advance allows for more time with your guests and reduces unnecessary wait time while unfamiliar diners try to decide their order.
We look forward to working with you to customize and host your event!
Click here for cocktail receptions & canapé menu
Click here for group dinner menus
---
Bistro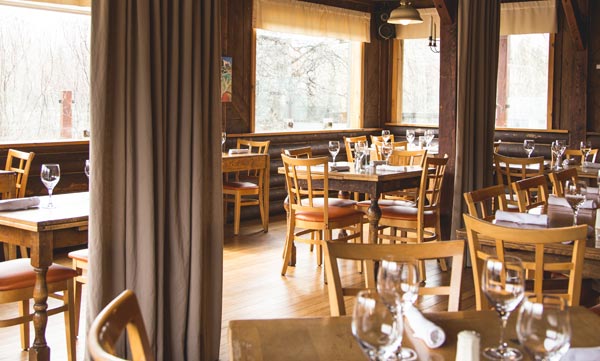 Wine Lounge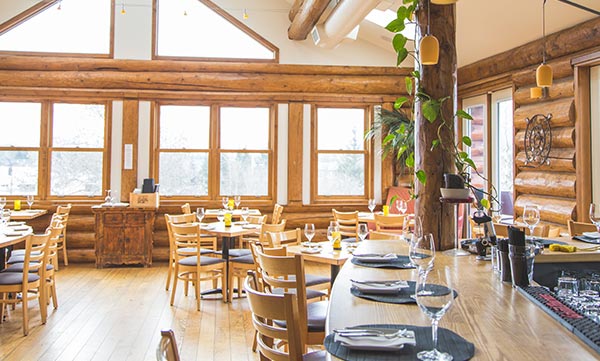 Private Room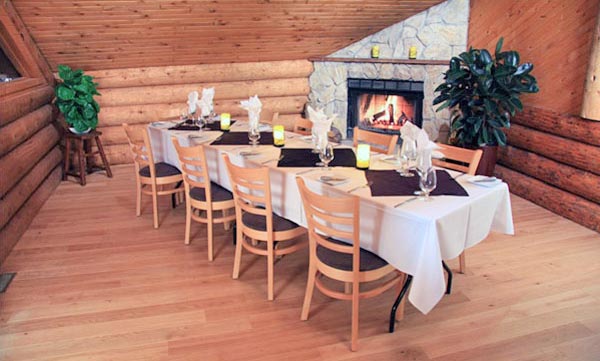 ---
Seating Capacity of our rooms is based on a seated function.
Main Dining Room - 50 people 26 people
Wine Lounge(upstairs) - 60 people 30 people
Private Dining Room - 20 people (Not available during COVID)

Minimum Guaranteed SPEND AMOUNTS
The minimum spend is determined on food and drink sales prior to GST and 18% Gratuity. If the minimum spend is not met with food and beverages purchases the remainder will be billed in the form of a room charge to bring you up to the minimum. Then the GST and 18% gratuity is added. Alternate minimums may be valid for holiday periods and long weekends. Minimums are subject to change without notice.
Please email us with all inquiries and questions related to group reservations at reservations@sagebistro.ca
Winter, Oct 15-May 15 Evenings
Sunday - Thursday
Main Dining Room $2000
Private Dining Room $500
Wine Lounge $1700
Friday
Main Dining Room $3000
Private Dining Room Upstairs $800
Wine Lounge Upstairs $3000
Saturday
Main Dining Room $3000
Private Dining Room Upstairs $800
Wine Lounge Upstairs $3000
---
Summer, May 16-Oct 14 Evenings
Sunday - Thursday
Main Dining Room $3000
Private Dining Room $650
Wine Lounge $3000
Friday
Main Dining Room $4000
Private Dining Room Upstairs $800
Wine Lounge Upstairs $4000
Saturday
Main Dining Room $4500
Private Dining Room Upstairs $1000
Wine Lounge Upstairs $4500
Wedding concierge booking fee
< 20 guests $100
> 20 guests $250
---
Daytime Meeting Room Space
Food or beverage service menus available upon request two rooms available.
- Private Dining Room maximum capacity 20 people - $400 minimum
- Lounge Area maximum capacity 40 people - $600 minimum